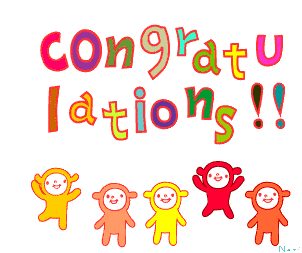 Sorry it has taken oh so long to announce the winner, but I had to go through and make sure that everyone's answers to the mystery question were correct - this took much longer than expected!
But today's the day, the winner of the mystery box of goodies is:
I will send you an email in a bit lovely with all the details :) Congratulations!
Thank you all for entering! Here's to another year of blogging!
Amy xx

Image Source: http://photobucket.com/images/congratulations