It's back! After a short break I thought I'd bring Six on Sunday back to the blog, I used to really enjoy having a regular feature on the blog and also being able to share some of my favourite things from the week with you all.
I've been listening to this soundtrack all weekend, especially loving the Back to Black cover by Andre 3000 and Beyoncé. The whole album has a great feel to it, songs with good baseline and interesting vocals. The songs give a sort of dreamy, mysterious atmosphere to the album which is fitting to the film. Definitely worth a listen if you've got a spare hour.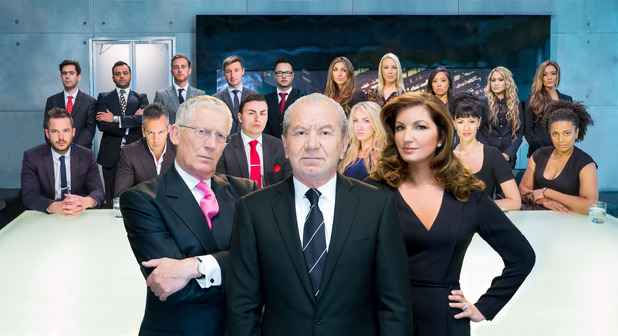 Yay! So glad it's Apprentice time again, one of my all-time favourite TV programmes. I don't watch a lot of TV but I will make exception for shoes like The Apprentice. I especially love the early weeks where there are a lot of contestants left and there's a lot of rivalry and arguments. I also play a game with my best friend where we both pick a person to back. I'm Uzma and Sophie this year. Any other Apprentice fans around?
I've had this BB Cream for a little while now but I haven't been using it much through the colder months, but with the glorious sunshine of last weekend I whipped it back out. I love the coverage this BB Cream gives, enough to cover any imperfections but without any heaviness. The shade is a little dark for me but it's a dream to blend and I don't think you can tell. It also lasts quite well on the skin and it fades gracefully, no streaks here! Perfect spring/summer base.
4| Event – Bank Holiday Monday
So we had a delicious Bank Holiday this week, I love it when we have Bank Holidays and they're not in school holidays! Always feel cheated when I'm already off work.It was a glorious one too, super sunny and warm, I spent it with the boy playing SimCity and taking the dog for a walk before having a pub lunch and a bbq for dinner. Perfect. What did you do on the extra day off?
I'm loving all the homey stuff in Urban Outfitters at the moment, I'm forever window shopping for my future home and if I could I would have half of my furniture/bits and bobs from UO.
Our Little Balham Life is a blog that I was only introduced to yesterday but it was love at first read, written by Nicola, about her life living in London. She writes with such character and hilarity that it makes me really want to be her friend. Sign of a good blog there. She blogs about a range of different things and she's not afraid to tell us about her 'weird' quirks, I'm addicted to reading this blog. You will be too. Go check it out!


Hope you enjoyed the first episode in season 2 of Six on Sunday! See you next week!